Stress, Like A Termite, Hollows Us
While We're Not Looking...
Could You Be Trapped In The Stress Matrix?
FIND OUT… Drop in your email below and read about the early signs of stress. If that resonates with you, write to me for a completely FREE, no-obligations, detailed Stress Diagnostic Test! I am on a mission to enable 1 million people to live stress-free by connecting them with their Inner Power. Include you?
Get Access To The Stress Matrix NOW!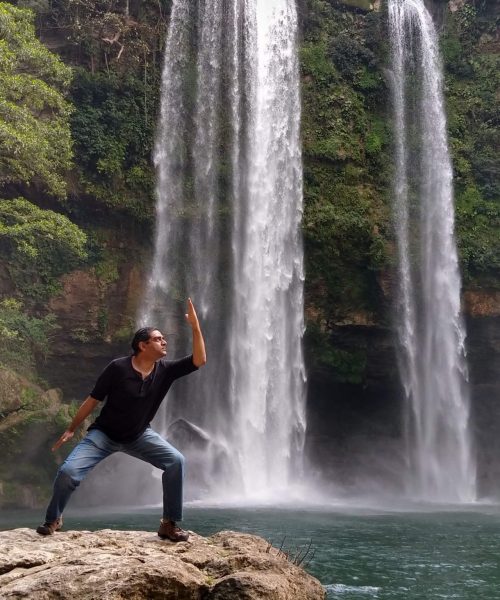 Inner Power: Ancient Oriental Energy Wisdom Distilled By Me

Hi again… My name is Sandeep Nath and I have spent 25 years in corporate corridors. Troubled by the future of development and how that stresses human consciousness, I began my quest for purpose in 2005, studying from and meeting Vedic spiritual masters from various lineages. My quest for understanding the secrets behind our consciousness and energy got me to learn lamas from Tibet and Qigong experts from China. I also became an international master of the Japanese energy practice of Reiki and a coach of Mindfulness.
Having served more than 1600 people in 46 cities across 4 continents, through workshops, training sessions, and coaching, I have distilled the most useful pieces of wisdom in the Inner Power Programs you will read about here. Thanks to my own experience, they are perfect for corporate leaders and managers to win over stress. But the principles apply to everyone, as you will soon discover. Enjoy!
"My entire team learned something very useful and practical across contexts. For example our customer retention is now 5 times more than last year because we feel powerful from inside."
"There is no doubt that I am a new person after Sandeep's program. I feel empowered and self-directed. There is a zest for life. I am able to produce more and do things better!"
"Thank you Sandeep. Your course has been a blessing and I will cherish it all my life. I have realized my childhood dream of owning my own art studio because of the power I got from this program"
"The truth is that now I feel very well, and it seems much easier to control my anxiety. After your program, I am able to plan my travels and finances effortlessly."

Get Access To The Stress Matrix NOW!